SOCIAL DEV'T NEWS
KNUST sex tape: Female student's right to privacy violated – Faibille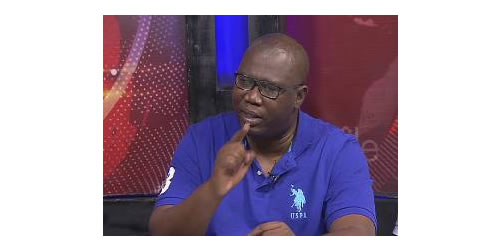 Private legal practitioner, Egbert Faibille Jnr says the public showing of a leaked sex tape infringed on the right to privacy of the unnamed female university student.
He explained that there are criminal implications for screening a sex tape on a university campus, an action he condemned as "adominable".
A female student of the Kwame Nkrumah University of Science and Technology, (KNUST) was subjected to public ridicule after some male students publicly screened her sex video.
The two-minute video only showed the face of the female student, but not her male sex partner.
Frenzied students showed the video daring the female student to name her sex partner.
The action of the students has sparked public criticism and outrage after news broke in the Ashanti regional capital, Kumasi.
Speaking on Joy FM's Super Morning Show Wednesday, Egbert Faibille Jnr said the students have breached the law and the statutes of the university if it is established that they had no clearance from authorities.
The lawyer also explained that the victim can institute a civil action against whoever recorded and leaked the video if it was done without her consent.
"You can film a nude video of yourself and broadcast it, but once there is a second or third person in the video you can only broadcast it with the express permission of the person but that is at the civil level."
Explaining the criminal aspect of the embarrassing action by the students, Mr. Faibille said that broadcasting a nude video violates the criminal code.
"Even if you broadcast it with her permission and it is offensive to sensibilities…then in that instance, you the one who took it, even though it is your property, you are liable because you have offended sensibilities of the whole nation."
Section 280 of the Criminal Code titled – Publication or Sale of Obscene Book, etc, states that:
'Whoever publishes or offers for sale any obscene book, writing, or representation, shall be guilty of a misdemeanour.
Illustrations
(a) A. publishes a book for the use of physicians or surgeons, or of persons seeking medical or surgical information. Whatever may be the subjects with which the book deals, if they are treated with as much decency as the subject admits, A. is not guilty of an offence against this section.
(b) B. publishes extracts from the book mentioned in the last illustration, arranged or printed in such a manner as to give unnecessary prominence to indecent matters. If the Court or jury think that such publication is calculated unnecessarily and improperly to excite passion, or to corrupt morals, B. ought to be convicted.'
Source: Myjoyonline.com