Our sports shows include; Agro fie, Sport world, sport night and twe mame twe
Agro fie – this is a talk show aired on Mondays from 1 00 pm to 2 00 pm and is aimed at reviewing all sport events from the weekend. It start with tit bits around the world then the main topic for discussion (we entertain studio guest and on line resource persons). There is a phone inn at the end of the show.
Twemame twe – this is a sport debate on Rite 90.1 from Tuesdays from 6 30 to 7 30 pm. It comes with a judge and two lawyers to do the debate on a particular issue and the listeners will help the sitting judge in the studio to judge.
Agodie ne Abibi duro – this is an hour show on Wednesday s from 700 pm to 8 00 pm that talk about sport and diet/ nutrition, injury and herbal treatment. It starts with health information and the injury for the day will be looked at for listener views and comment.
Sport World – this is the major sport talk show which discusses current issues in the sport work throughout the week. It start with the introduction of the issues for the week, then the panel discussion, on line guest and phone – inn. Is on Saturdays from 7 00 am to 9 00 am
Sport Night – this comes off from Monday to Friday from 6 30 pm to 7 00 pm. It starts with sport update from the local front, the international world, gossip corner and a phone inn.
PRESENTER/ EXERCUTIVE PRODUCER ON ALL SPORTS PROGRAMMES
NAME: OSEI KENNETH OLIVER JARVIS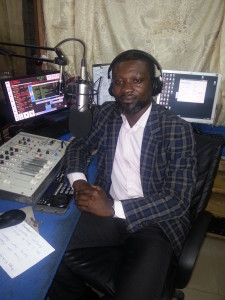 Contact Information
TELEPHONE: 024-225-7120 / 020-035-5959
 Email: drdroliver@yahoo.com
FACEBOOK: KENNETH OLIVER
TWITTER: OSEI KENNETH OLIVER
NAME: THOMAS DUAH (PRESENTER/PRODUCER)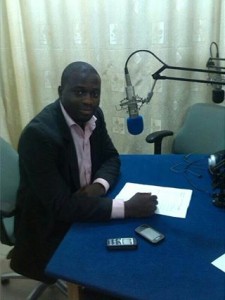 Contact Information
TELEPHONE: 024-488-6860 / 020-632-2517
Email: duah222@yahoo.com
FACEBOOK: THOMAS DUAH
TWITTER:  THOMAS DUAH
NAME: EDWIN LARBI (ADWUMA WURA)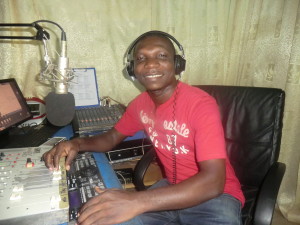 Contact Information
TELEPHONE: 024-518-7941 / 020-538-5146
Email:           Edwin.larbi@yahoo.com
FACEBOOK: edwinlab90@yahoo.com