FMSL MULTIMEDIA LIMITED (RITE 90.1 FM)
CALL FOR PROPOSAL
FMSL Multimedia Ltd has received funding from Strengthening Transparency and Accountability Responsiveness (STAR Ghana) to implement the 'DEOP II' Project in Ten (10) selected communities in the Yilo Krobo District in partnership with Chrismek Rights Foundation. These communities/schools are, Sra Presby JHS, Aketebour Salvation Army JHS, New Somanya Methodist JHS , Akorley M/A JHS, SDA Preparatory School, Bukrum Agavenya JHS, Abrewankor M/A JHS, Joy Home Academy, Ogome Anglican JHS and Obenyemi M/A JHS. The project aims at assessing pupils, teachers and parents' perception and feedback on educational related issues in 10 selected low performing schools in the Yilo Krobo Municipality and develop strategies for improvement using the Community Score Card (CSC) methodology.
As a means of measuring results at the end of the project FMSL Multimedia Ltd seeks a consultant to manage the score card component of the project and generate a detailed score card report that will provide the required evidence for further advocacy and follow ups on the project
Find attached the terms of reference (ToR) to aid your application for consideration.
Thank you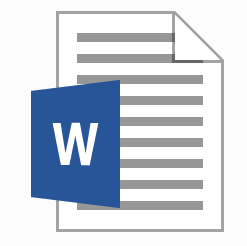 Click on icon to download ToR Document