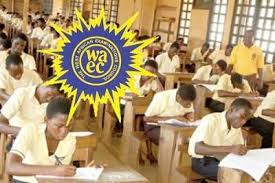 The West African Examination Council (WAEC) has released provisional results for the Basic Education Certificate Examination (BECE) school candidates who sat for the 2017 edition, twenty –five days earlier than last year.
According to the examining body, the pupils were graded using the stanine grading system which does not failed any candidate.
"The stanine grading system was used for the BECE with Grade 1 as the highest and Grade 9 being the lowest, with this grading system, it must be noted that there are no failures in BECE," the statement said.
Rite news in an interview with Dr. George Okyere Oduro, Assessment, Measurement and Evaluation lecturer at the University of Education, Winneba-Mampong Ashanti Campus has explained that, the stanine grading system is a relative grading method, where results are compared of candidates who sat for the same examination. The lecturer further stressed that who fails or pass depends on what the results will be used for or the intentions of the examination designed.
He further clarify that , the stanine starts from 1-9  and those who fall on average are between 4 and 5,above average starts from 1-3 and below average 6-9.
Dr. Oduro ended his explanation saying, the "Ghana Education Service decides   pass mark for the various courses and peg their examiners to it."
Source: Joyce Bedeley/ritefmonline.org