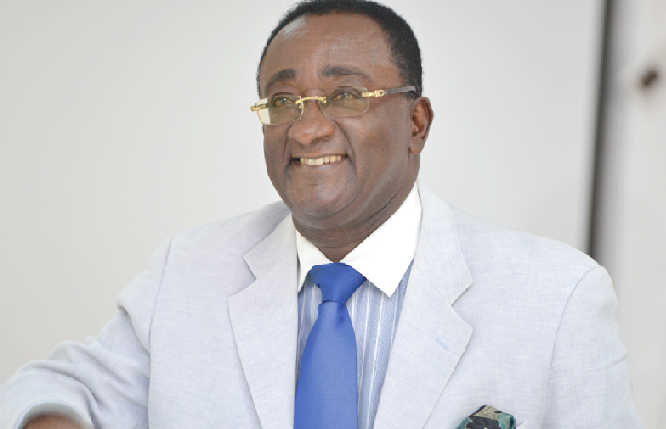 Hackman Owusu Agyemang, Board Chairman of COCOBOD last week led the Board and Management to pay a courtesy call on the Okyenhene, Osagyefo Amoatia Ofori Panyin at his palace in Kyebi where he promised to supervise a paradigm shift in the cocoa sector.
Owusu Agyemang in a brief statement said although the Board inherited huge challenges, both financial and administrative, the Board, together with the new Management have resolved to surmount them.
"The President, Nana Akufo-Addo has said COCOBOD must chart a new course and that is exactly why we are here to seek your good guidance and support to increase the yield," the Board Chairman stated.
The Okyenehene who was full of praise for the new Board and management, assuered of his support and also urged them to be "revolutionary and visionary" in order to achieve the set target for COCOBOD.
He therefore, issued a fiat to all his sub chiefs to set up cocoa farms in each community to boost cocoa production.
On his part Mr. Joseph Boahen Aidoo expressed optimism that Ghana can reap huge benefits from its cocoa products by increasing local consumption and annual output of the product.
According to him, the quantum of cocoa exported to the world market was enormous hence causing volatility in the prices of the cash crop.
He therefore, called on Ghanaians to patronise more of its cocoa products to enable the country to reduce the quantum its export to reduce stock levels on the world market.
This, he said, would in the long way have a positive impact on the price of cocoa on the international market.
Source: Myjoyonline.com