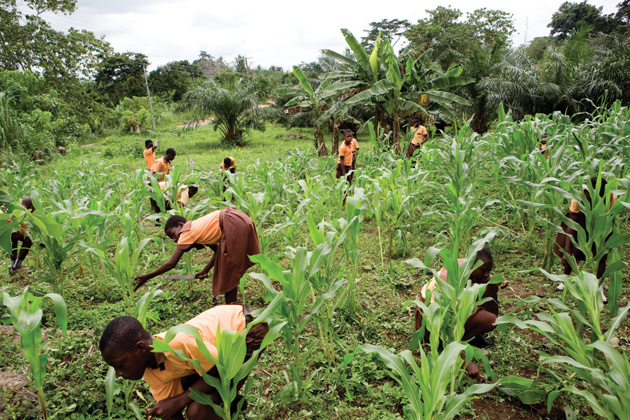 By Nana Ama Sarfo:
Nana Oboadie Opambour Boateng, president for the concern farmers association of Ghana has attributed the lack of interest in agriculture among the youth to their lack of passion in that field. According to him, most of the youth do not venture into agriculture because they cannot be forced into farming or undergo the study of agriculture in school.
Nana Oboadee made these assertions in an interview with Krobea Asante during on Saturday's agric forum on Saturday.
'Today's youth are not enthused about going into agriculture because it's not their passion. Moreover you cannot force them to be farmers or study agriculture because before you become a farmer you need to understand the work,' he opined.
He added that farming is a gift from God but people who have the passion for that field can learn the art of farming.
He also blamed the continuous migration of the youth to the cities for greener pastures as one of the causes of most children being bereft of the knowledge about farming.
Nana Oboadee also disclosed that there is nothing like a better policy in the country so far as Africa is concerned because if better policies are implemented like other countries, there would be tremendous progress in the country's agric sector.
He also called on secondary school graduates awaiting results to visit the offices of the various Departments of Agric, DOAs to obtain seeds to in order to start a small farming business.
Source: ritefmonline.org