Mizuho Global Agri- Innovation under the Ministry of Agriculture, Forestry and Fisheries (MAFF), Japan in collaboration with Institute of Applied Sciences of the University of Ghana held a seminar at the Coconut Groove Regency Hotel in Accra yesterday.
The seminar was held to disseminate existing technologies and Innovations in Japan's Agriculture; cultivation technology, machine and facility, Global market to Ghana under the theme: promoting food value chain in Ghana.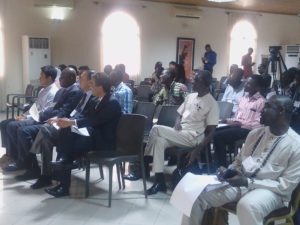 The seminar was segmented into presentations, demonstration, consultation and business matching.
President for Ghana Rice Inter Professional Body (GRIB), Mr. Imoro Amoro in his presentation said, rice is one of the staple foods in Ghana and is produce in all regions of Ghana and also covers all the major ecological zones which includes the interior savannah zone, high rain forest zone, semi deciduous rain forest zone and the coastal savannah zone.
Mr. Imoro Amoro further highlighted some challenges confronting the rice sector of Ghana.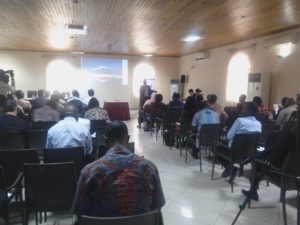 He stated the challenges as small holder farmers' lack of requisite modern skills, lack of concessionary finance for the rice industry and difficulty in accessing commercial loans, lack of certified seeds for farmers, inadequate mechanization, pest control and post-harvest handling of farm produce, climate change, and poor access as well as linkage to markets.
Mr. Tomakazu  OHTANI from Mizuho Global  Agri-Innovation in his presentation on the overview of their incoming project said, the project will focus on 'promoting Food Value Chain in Ghana' through the dissemination of Japanese Agricultural Technologies through Japan Small Medium-sized Enterprise's (SME's) to Ghanaian farmers.
Meanwhile, Madam Abena Mamle Abedi, Project and Technical Support Managress for Sustainable Agro Limited said, the rice sector is facing a lot of challenges especially in the processing of the local rice.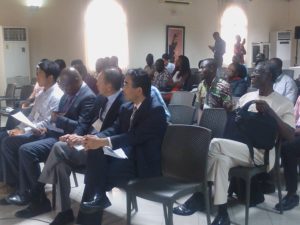 Inadequate processors, few high standard milling machines, difficulty in accessing loans to upgrade, most processors also being aggregators were among the difficulties Madam Abena Mamle mentioned.
She therefore recommended that, suppliers of processing machines should drive the demand for periodic training of operators and routine maintenance.
The department for extension services under MOFA should begin training milling machine owners and their supervisors in good business management and customer service, and government as well development partners should critically consider the processing sector of the rice chain as they continue to roll out projects in the sector.
The seminar was graced by Agronomists, technocrats, mechanization companies, farmers, processors, financial institutions and all key players in the agricultural industry.
Source: Joyce Bedeley/Edwin Larbi/ritefmonline.org