A Minister of State in charge of Education at the presidency, Professor Kwesi Yankah, has denied the challenges that have hit the implementation of the government's free Senior High School (SHS) policy is due to lack of proper planning.
Although the programme has already taken off, some school heads are yet to receive funding for first year students, who are beneficiaries of the policy.
There has also been a huge number of students who have gained admission to various schools but have challenges with placements.
Dr. Ekow Spio Garbrah, Trade Minister in erstwhile NDC administration had also told Citi News that a lot of challenges are cropping up because the government failed to properly plan for the programme's implementation.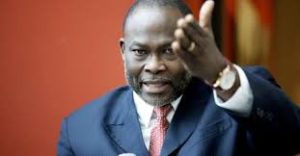 But Professor Yankah disagreed. Reacting on the Citi Breakfast Show on Wednesday, Dr. Yankah insisted that "I don't see these are problems that were not anticipated, we anticipated them."
He assured that a number of measures are being put in place to address the challenges head on.
On accommodation and facilities for the High Schools, the deputy Minister said "a number of projects are underway to ensure that we enlarge and we put facilities in various secondary schools…We believe that the problems of capacity will be dealt with as we move and hobble along."
He further assured that every challenge encountered within the implementation stage will certainly be fixed.
"The NPP government promised to start in the 2017 academic year, they have done, they could have just decided to wait till 2019, a year before the next election and decided to just throw in a fluke or red herring, attracted all the votes they would have wished and then left whatever problems and challenges that come in the wake of the new policy for any other government that care to continue but they said, wait, let's just take off, there are bound to be glitches here and there."
"Within a year or so, we probably think the glitches and challenges would have cured and then while we are in government we then fix the problem so that from the beginning and the end of the cycle it is NPP government. We will confront the challenges and fix them before if we are asked to leave the scene by the people, we do so."
Source: ritefmonline.org