Agri Business
Ghana's Coconut Industry Identified as an Untapped Gold Avenue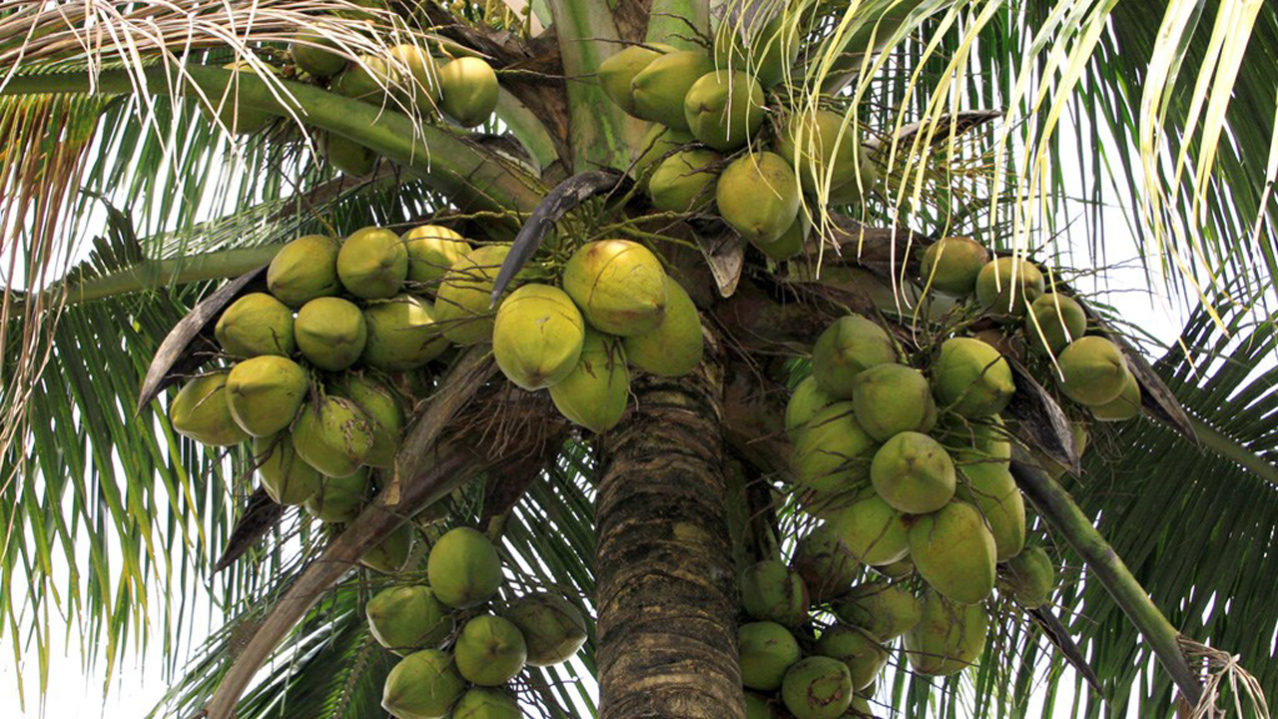 CEO of Green Coast Group and Consult Limited, Mr. Kweku Boateng, has said that the coconut industry, if it gets its due recognition, would contribute immensely to the GDP growth of the country, especially in the agricultural sector.
There are various things that can be derived from coconut, he explained, adding that Ghana's coconut industry could become a major player in the global coconut market including Africa if government will contribute just 1/3 of its budget to the industry.
The coconut palm is the most important cash crop in the four coastal regions of Ghana (Greater Accra, Central, Volta and Western Region). Coconut production in Ghana is mainly in smallholdings (0.5-5.0 ha). Out of the annual national production of 224 million nuts, 179 million (80%) were produced by smallholders from an area of 36 000 hectares.
Income derived from farms depended on the state of coconut product marketed.
According to Mr. Boateng, government need to give equal attention to the coconut industry since it has a brighter future, adding that the wakeup call is now for government to do more to attract foreign investors.
Mr. Kweku Boateng was convinced that the country can do without investors if proper measures are put in place to develop the coconut industry.
"We may not even need investors to come in. We can build our own and also export. They don't always need to come in and take it," he said.
According to the CEO of Green Coast Group and Consult Limited, the government need to empower its farmers with the required technical support, training, and the provision of raw materials for their business.
He assured everyone, including potential investors of 'very big returns' if they invested in a huge sector such as the coconut industry,
The country should not concentrate only on cocoa production but also try coconut cultivation and must not only consider production and planting but also value addition, he cautioned.
Nutritional Value and Importance of Coconut
Coconut provides a nutritious source of meat, juice, milk, and oil that has fed and nourished populations around the world for generations. Nearly one third of the world's population depends on coconut to some degree for their food and their economy.
Coconut is highly nutritious and rich in fiber, vitamins, and minerals. It is classified as a "functional food" because it provides many health benefits beyond its nutritional content.
 Source: Joyce Bedeley/ritefmonline.org/jbedeley9357@gmail.com