Agri National
Fewer farmers registering for 'Planting for Food & Jobs' – Minister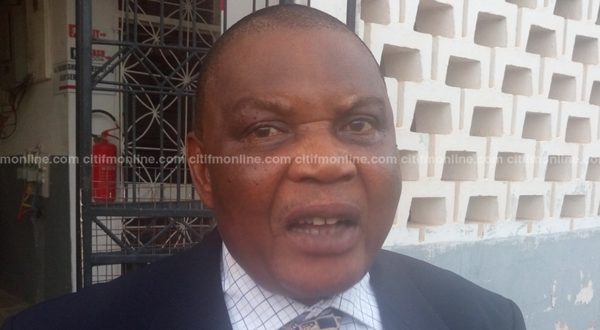 Dr. Nurah Gyiele disclosed this in  Bolgatanga in the Upper East Region during a meeting with all Municipal and District Directors of the Ministry of Food and Agriculture(MOFA), on the status of the planting for Food and Jobs in the region.
Dr. Nurah said the over 54,000 farmers registered under the programme from the three regions of the North against a target of 200,000 farmers was a challenge to the programme.
"The basic problem comes from the districts because the registration is not enough, out of the 200,000 farmers being targeted by this programme, the Northern Region which represents the biggest region agriculturally has only registered 14,000 farmers, while the Upper West Region and Upper East Region registered 17,000 and 23,559 farmers respectively."
"So I have given the Northern Region up to two weeks to register more farmers because there is help for the farmers from the state and if MOFA doesn't take it for the farmers then the farmers suffer."
Dr. Nurah impressed on community members to work in synergy with the fertilizer community watchdog's committee's, and the security agencies to curb the menace of fertilizer smuggling.
"Our major problem will be fertilizer smuggling, As we have reduced prices of fertilizer by 50 percent, it's the cheapest in the sub-region so there is that motivation and temptation to smuggle these fertilizers across this country. And so irrespective of the policing measures put in place to curb the menace people will still want to smuggle fertilizer, but those doing this smuggling are from our communities so we(community members) are the best police and best positioned to expose these smugglers."  Dr. Gyiele stated.
About Planting for Food and Jobs
The Planting for Food and Jobs is expected to be rolled out in all 216 districts across the country, and will involve the supply of farm resources such as high yielding and improved seedlings to participating farmers.
The NPP government has said that, it intends to revolutionize agriculture in the country by introducing the programme which is expected to create more than 750,000 jobs.The programme, according to the government, would also motivate farmers to grow staple foods such as maize, millet, and beans. Interested farmers are to be provided with free seedlings among other agricultural inputs and agro-chemicals such as fertilizer at reduced prices.
The programme was launched by President Akufo-Addo on April 19, 2017.
Source: citifmonline.com