Assembly member for the Klo Agogo Electoral Area in the Eastern region has expressed regret about the filth situation in the local market. Mr. Harold Kumah who expressed these sentiments to the Drink Safety Water (DSW) team when they visited the market to educate traders on the need to keep the environment, especially the market clean noted that the market, despite its status as one of the biggest markets in the region, was very filthy.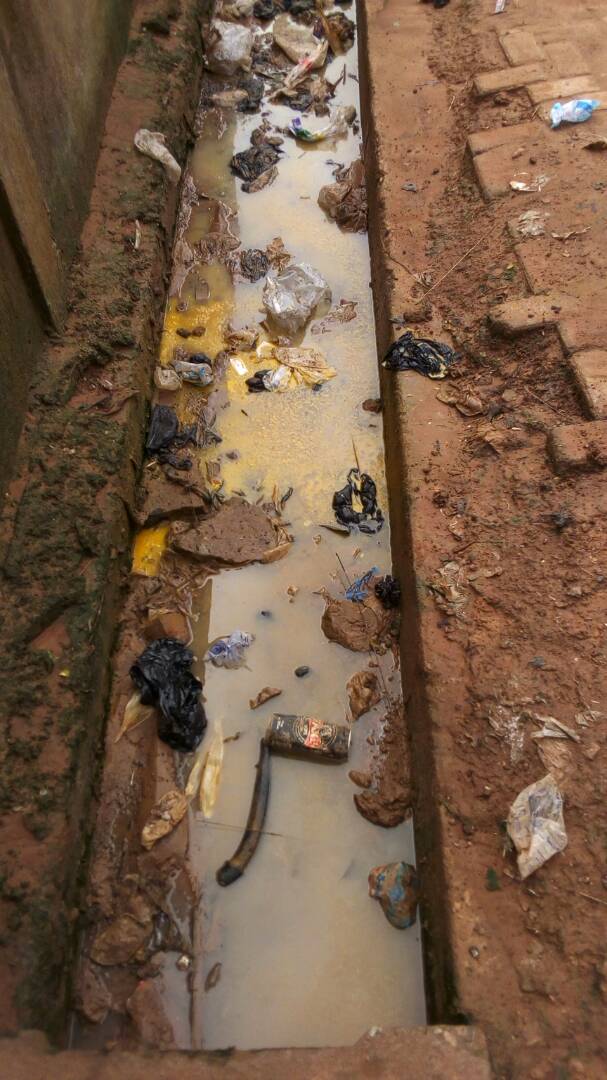 The assembly member who tasked the team to periodically run such campaigns in the area was confident that such a venture would help reduce sanitation related diseases in the area.
Most popular markets across the country have become engulfed with filth, flies and pungent smell and the Klo Agogo market which is no exception is also inundated with plastic waste, decayed food crops and choked gutters with the unbearable stench that emanates from the dumpsites close to them.
While a dump site is just a stone's throw from the market, traders practically sit and ply their wares in the filth, a situation which thus makes it extremely difficult for traders to ignore the stench that greets them every morning.
Traders at the market are not the only victims of the stench and flies from the dump site. Residents of the community also have to contend with the situation daily. Compounding these problems is the existence of the choked gutters which are heavily choked with plastic waste.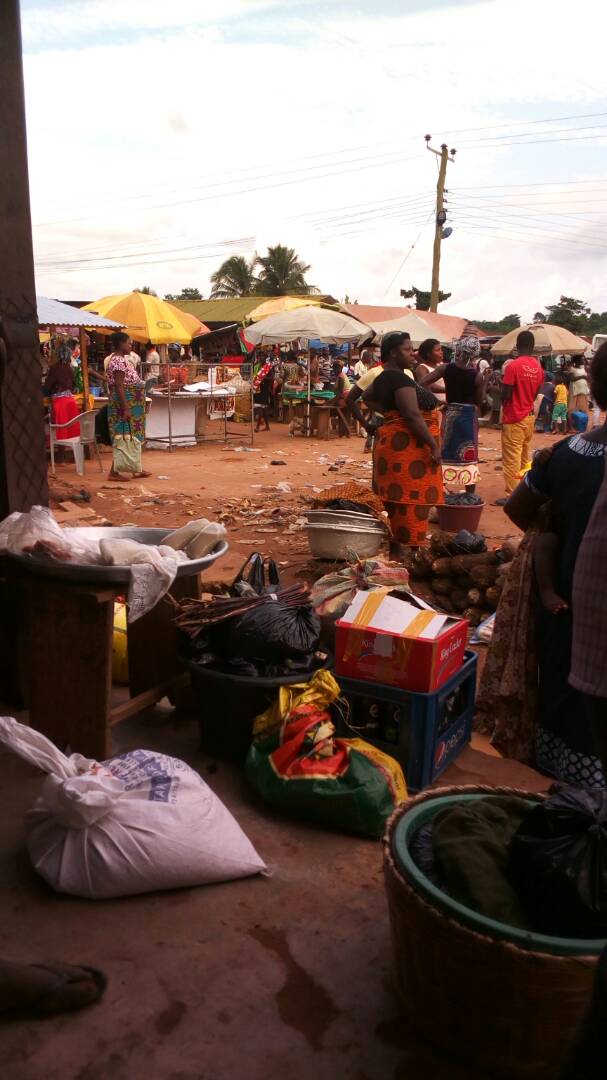 Most of the gutters in front of the market are filled with rubbish, making it extremely difficult for water to flow. The place has, therefore, become a breeding ground for mosquitoes, cockroaches, mice and other animals.
The worst part of it is that food vendors sell by these gutters, a situation which can easily lay the foundation for cholera outbreak.
Most of the traders the team spoke to lamented the poor sanitation situation at the market, bemoaning the fact that they are compelled to endure the situation.
This situation is not new to market women in Klo Agogo as traders have endured this for sometime now and nothing has changed. The point is that they are used to the stench and flies from the dump sites.
Traders also have no option than to ignore "the unbearable" situation at the market and buy their foodstuffs.
Mrs. Acquah Janet who visited Klo Agogo with the DSW team said, she was surprised to see food for consumption by human beings in the dirty market and called for individuals to adhere to safety measures to avoid an epidemic.
Source: Krobea Asante/ritefmonline.org