Celebrated Ghanaian farmer, Farmer Davies has reiterated his love for GMOs; they can help boost food production if adopted, he said.
Mr. Korboe while speaking at the 3rd edition of the Rite FM Agric Forum said GMOs if adopted had the potential to immensely boost food production in the country.
Ghana's 2009 national best farmer, a staunch advocate of the food production technology who has seized every opportunity to preach what he says are the virtues of GMOs, urged farmers to adopt the technology as a means to enhance food security and sustainability.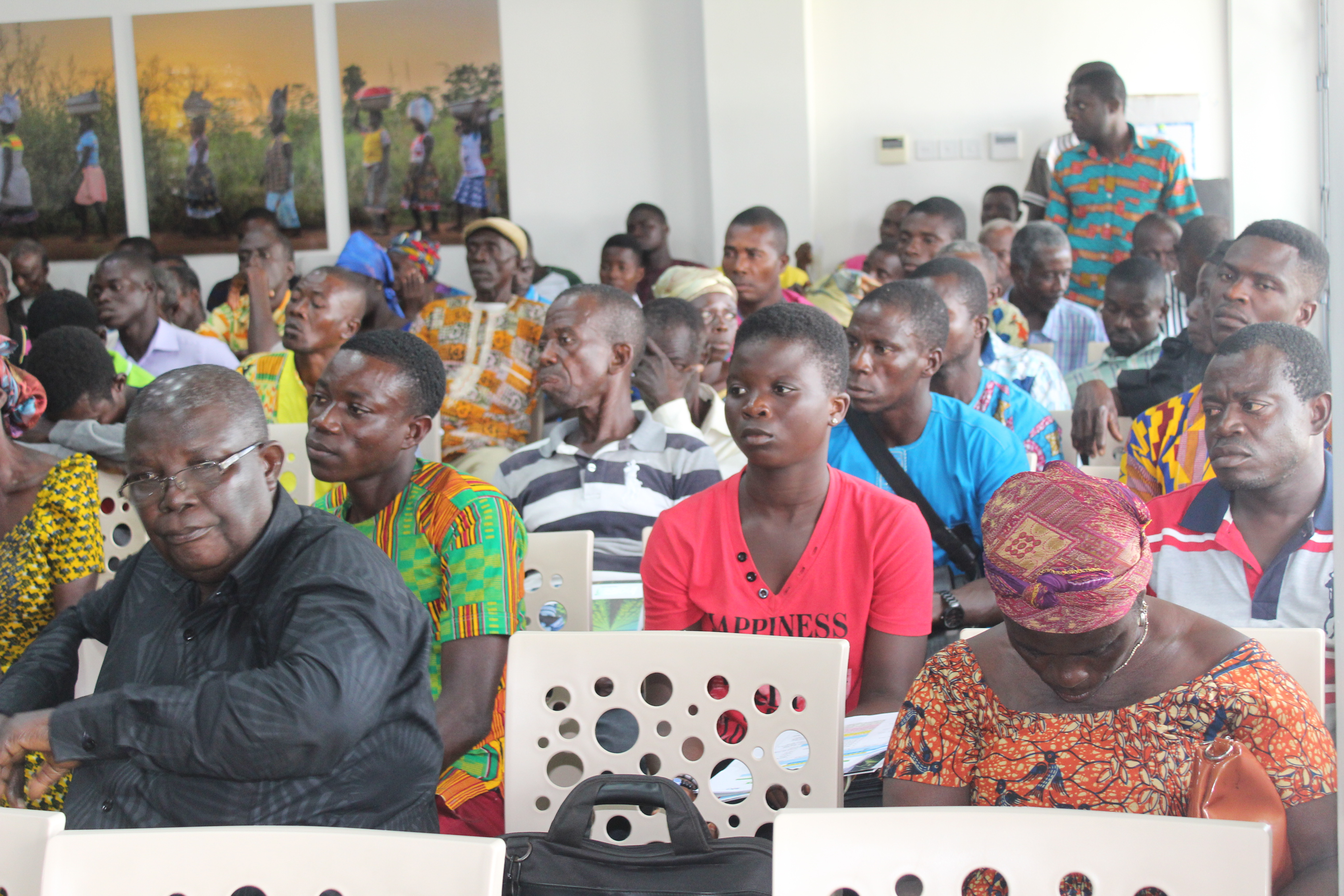 Themed on, 'The Role of Technology in Improving Agricultural Productivity and Livelihoods,' the event which drew hundreds of participants from across the agriculture value chain in the Lower Manya Krobo, Upper Manya Krobo, Shai Osudoku, Asuogyaman, Akuapim North and Yilo Krobo areas saw impressive presentations on various topics.
Topics covered include: The Use of Technology in Aquaculture Development, Discussions on GMO, Practical Ways to Develop Irrigation at the District Level, Barriers to the Use of Mobile Phones and Apps and How It Affects Productivity in the Agricultural Value Chain, amongst other topical agric issues.
Mr. Korboe who is chairman of the National Farmers and Fishermen Award Winners Association of Ghana, NFFAWAG in reinforcing his call for a national dialogue on the adoption or otherwise of GMOs said the technology, though widely despised in the country, was already in the country anyway.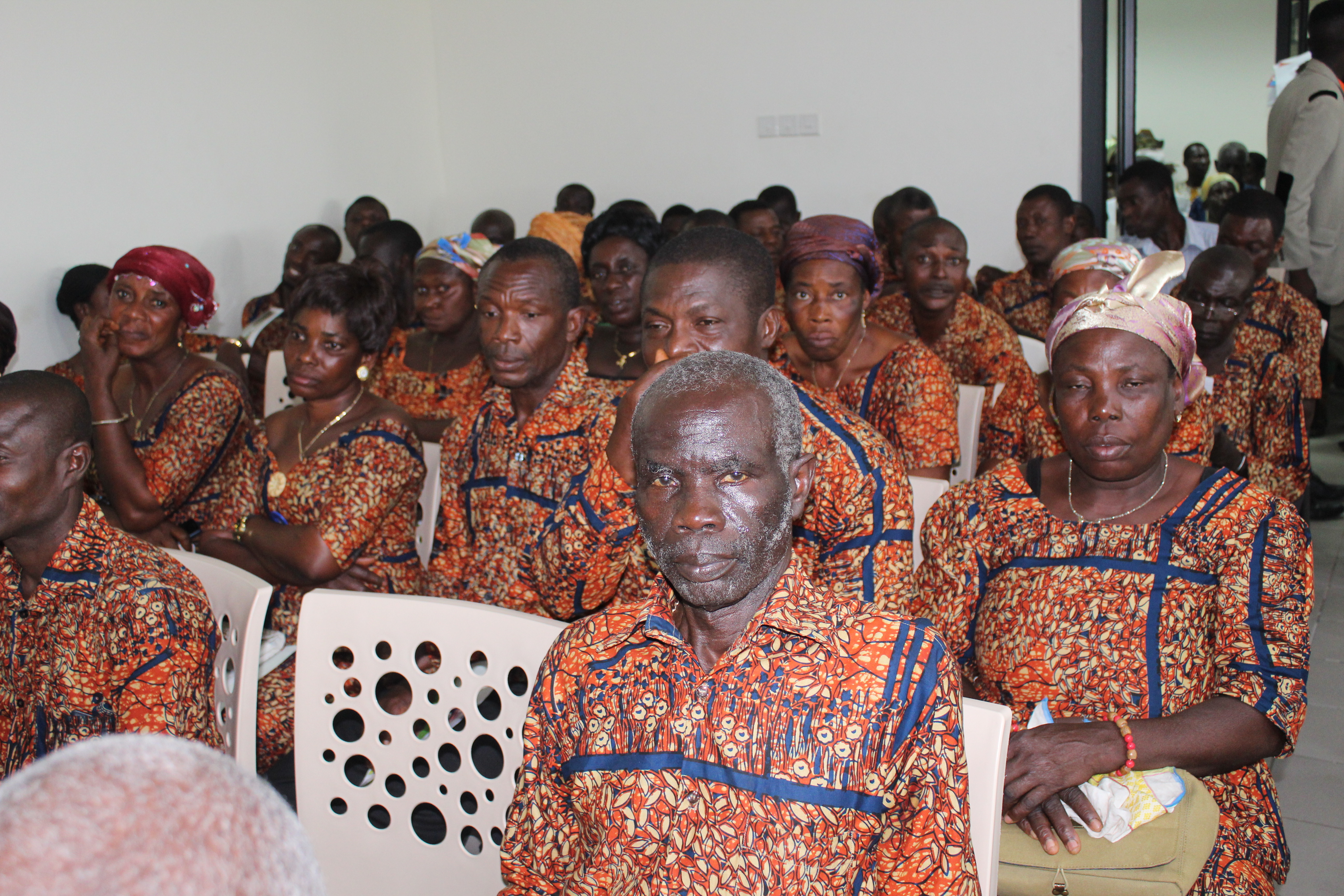 'Poultry feeds imported into the country are genetically modified,' he said, adding that there was the need to call for a National Forum on the need for farmers to adopt it.
Farmer Davies has consistently maintained a strong resilience in his push for the acceptance of the Genetically Modified Organisms.
He is known for his staunch advocacy for GMOs and has a message for those advocating against its adoption: GMOs are safe.
This view of the Board Chairman of FMSL Ghana may strike some as controversial, as many people think that genetically modified foods are dangerous.
Though it may seem contentious, Mr. Korboe's stance is in line with that of most scientists who study GMOs.
The 2009 national best farmer praised GMO for its pests and disease free qualities, drought resistance as well as its ability to withstand varying climate changes.
Farmer Davies' latest assertions on the GMO controversy come in the wake of renewed debates on whether Ghana should adopt the GMO technique of food production in Ghana.
While previously describing such debates as unnecessary, he stressed that the only way out of the uproar is for a national dialogue on the subject.
Meanwhile, most advocates for GMOs argue that the breeding technique is an important tool in the fight to end world hunger and malnutrition.
They maintain that not only are genetically modified foods "perfectly healthy," but that they see them as a promising tool in a wider array of resources in the fight to reduce world hunger.
"GMO foods are perfectly healthy and the technique has the possibility to cut starvation and malnutrition when it is reviewed in the right way," advocates say, adding that people's stance against the technique is disappointing.
In recent years, companies have submitted more than 43,000 products to the Non-GMO Project, an organization that certifies products that don't contain genetically modified ingredients. And sales of such products are skyrocketing — today, they represent more than $22 billion in yearly sales, the organization says.
Source: ritefmonline.org