The Chamber Of Agribusiness Ghana on Friday night presented several individuals, companies and organizations with deserving awards at the Ghana Agribusiness Excellence and Leadership Awards at a special ceremony at the Ange Hill Hotel in Accra in honour of the work they are doing to impact and transform Ghana's agribusiness sector.
This was during the maiden edition of the event which saw various agribusiness companies and individuals awarded for their distinct roles in the development of the country's agribusiness sector.
The event which was put together by the Chamber of Agribusiness Ghana in partnership with the National Farmers and Fishermen Award Winners Association of Ghana and the Peasant Farmers Association Of Ghana was on the theme:' 'agribusiness value chain: Ghana's engine to economic growth.'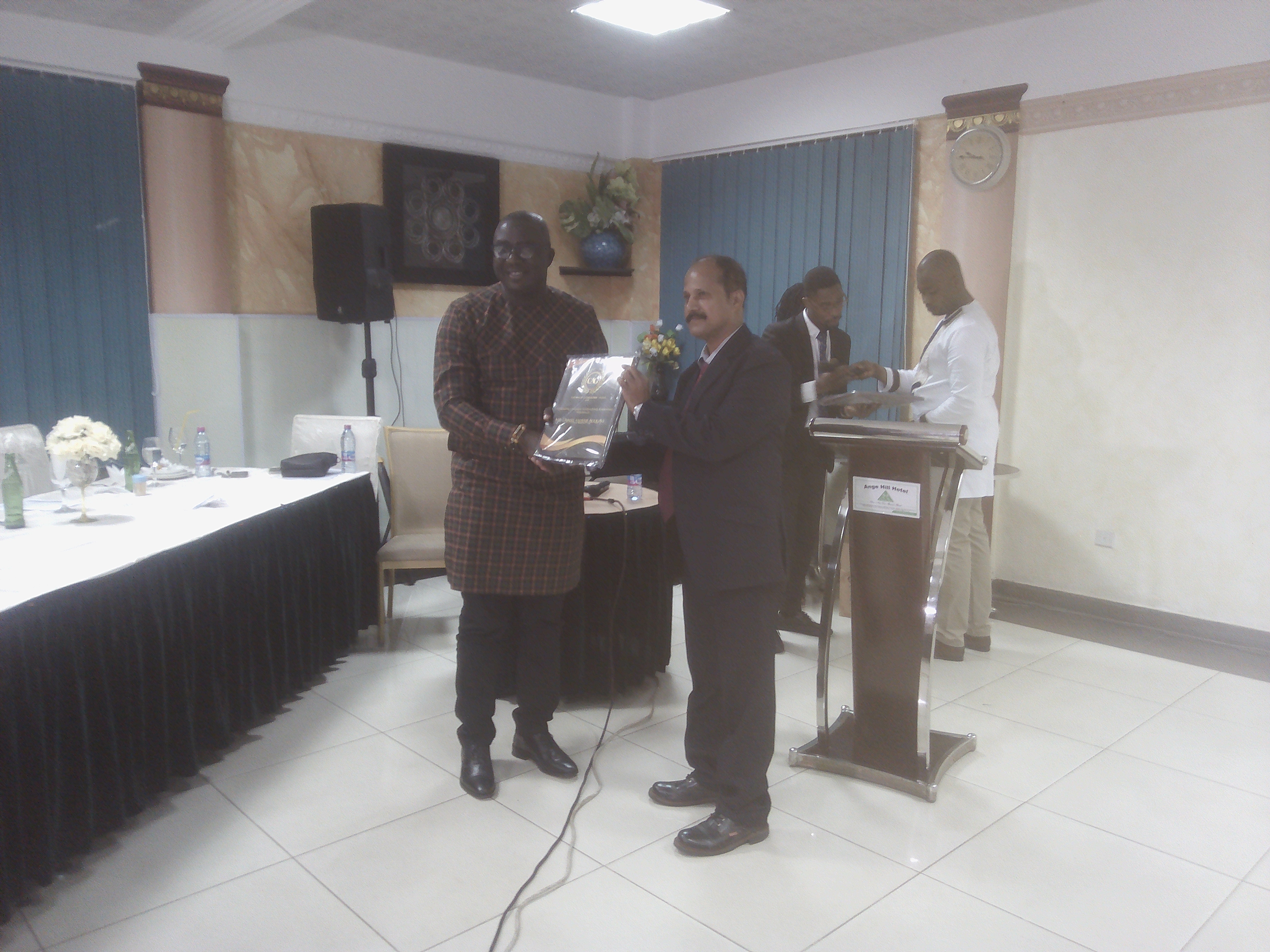 The forum aimed at recognizing the contributions of outstanding agribusiness individuals who have excelled in the industry over the years also showcased Africa's successful Agribusinesses and publicly recognized the efforts and contributions of distinguished and deserving individuals and agribusinesses.
Chief Executive Officer of the Chamber Of Agribusiness Ghana, Farmer Anthony Morrison was joined at the Award ceremony by various stakeholders in the world of agribusiness in recognising their successes.
The Ghana Agribusiness Excellence and Leadership Awards, though just the first edition, celebrates the achievements of some of the most exciting agribusiness change-makers from across the country.
This year's awardees from various sectors of agribusiness walked away with plaques in recognition of their contributions and exemplary qualities in various areas including processing, technology, agriculture financing, research, innovation, media, etc.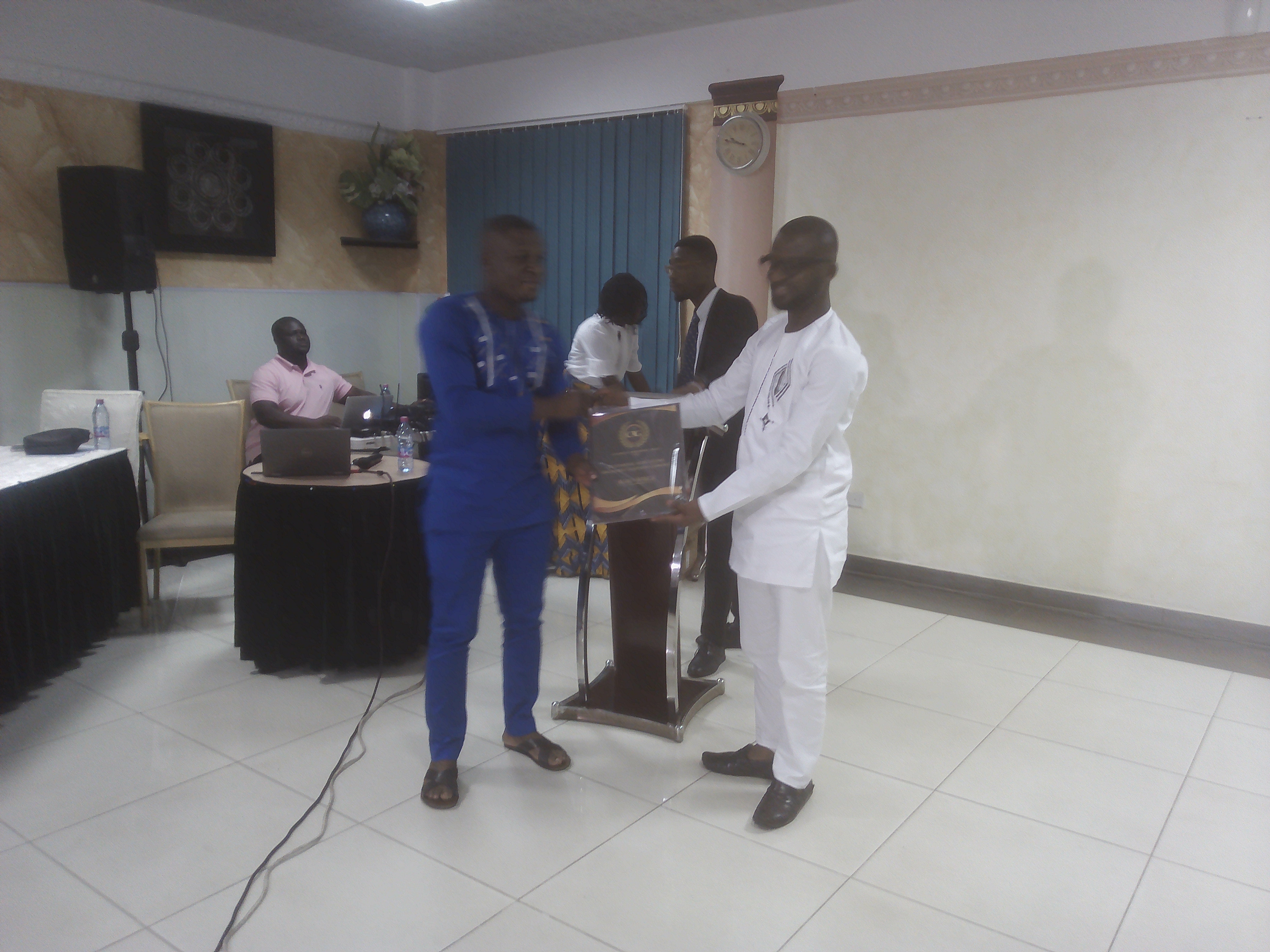 Guests including Mr. Charles Rush – Regional Counsellor, United States Department for Agriculture at the US Embassy, Mr. Kwesi Korboe – USAID Advisor On Agric – Ministry Of Food And Agric, Mr. Davies Narh Korboe – Chairman Of NFFAWAG, Mr. TV Ganesan – Second Secretary at the Indian High Commision, among others, joined the Award winners to congratulate them on their remarkable achievements.
Also available to grace the event was madam Gracia Hanvor who is the Commercial Advisor at the Embassy of Denmark
Farmer Anthony Morrison said he hopes to expand the program to embrace other organizations including the private sector to recognize the day as their farmers' day.
Below is the full list of award winners:
Outstanding Agribusiness Media Company – Rite FM
Outstanding Agric Agricultural Machinery / Equipment Company – Agro Africa
Outstanding Ghanaian International Agribusiness Personality – Daniel Fahene Acquaye
Outstanding Company For Processed Foods – Esther Eklu (Nkulenu)
Outstanding Agribusiness Financial Institution – Agric Development Bank
Outstanding Agribusiness Policy Organization Support – Usaid Agric Policy Support
Outstanding Fresh Fruit Company – Blue Skies
Outstanding International Organization Supporting Technical Skills Development – Giz (Atvet)
Outstanding Corporative/Fbo – Peasant Farmers Association Of Ghana
Outstanding Agribusiness Management Consulting Firm – Mel Consult
Outstanding Innovation In Agribusiness Technology – MIS Esoko
Outstanding Agribusiness Leadership Personality – Davies Narh Korboe
Outstanding Ghanaian Processing Company – Caltech Ghana Ltd
Outstanding Organization Support Agribusiness Advocacy – Business Sector Advocacy Challenge (BUSAC FUND)
Outstanding Agri Research Leadership Organization – West Africa Center For Crop Improvement (WACCI) Outstanding Meritorious Services To Agric Development – Mr A.B. Appiah
Outstanding Commercial Mechanized Farm – Wienco Rice Farm, Sogakofe
Outstanding Fresh Vegetables Company – Eden Tree
Outstanding Agribusiness Sustainability Company Agribusiness in Sustainable Natural African Plant Product – ASNAPP – Mr. Dan Acquaye
Outstanding Agric Project /Program – Agrihouse Foundation (Pre-harvest)
Outstanding Organization Promoting Food Security and Nutrition – Food and Agric Organization, FAO
Outstanding Innovative Agriculture Program – Planting for Food and Jobs, MOFA
Outstanding Agribusiness Celebrity – Batman Samini
Outstanding Policy Leadership Award – Marjorie Abdin
Outstanding Fisheries Company – Volta Catch/Tropo Farms
Outstanding Livestock Company – Flour Mills of Ghana Ltd (FMG)
Source: ritefmonline.org