The Manager for Adaptive Trial Station, Mr. Samuel Somuah has congratulated Rite FM on its organization of the 'Rite FM Agric Forum 2018,' describing the event as 'very educative.'
An impressed Mr. Somoah who expressed his opinions on the forum said key stakeholders in the Agric value Chain (AVC) including the deputy minister of Agric excelled in their various presentations.
Rite FM has held the 3rd edition of the Rite FM Agric Forum at the Ensign College of Public Health at Kpong in the Eastern Region.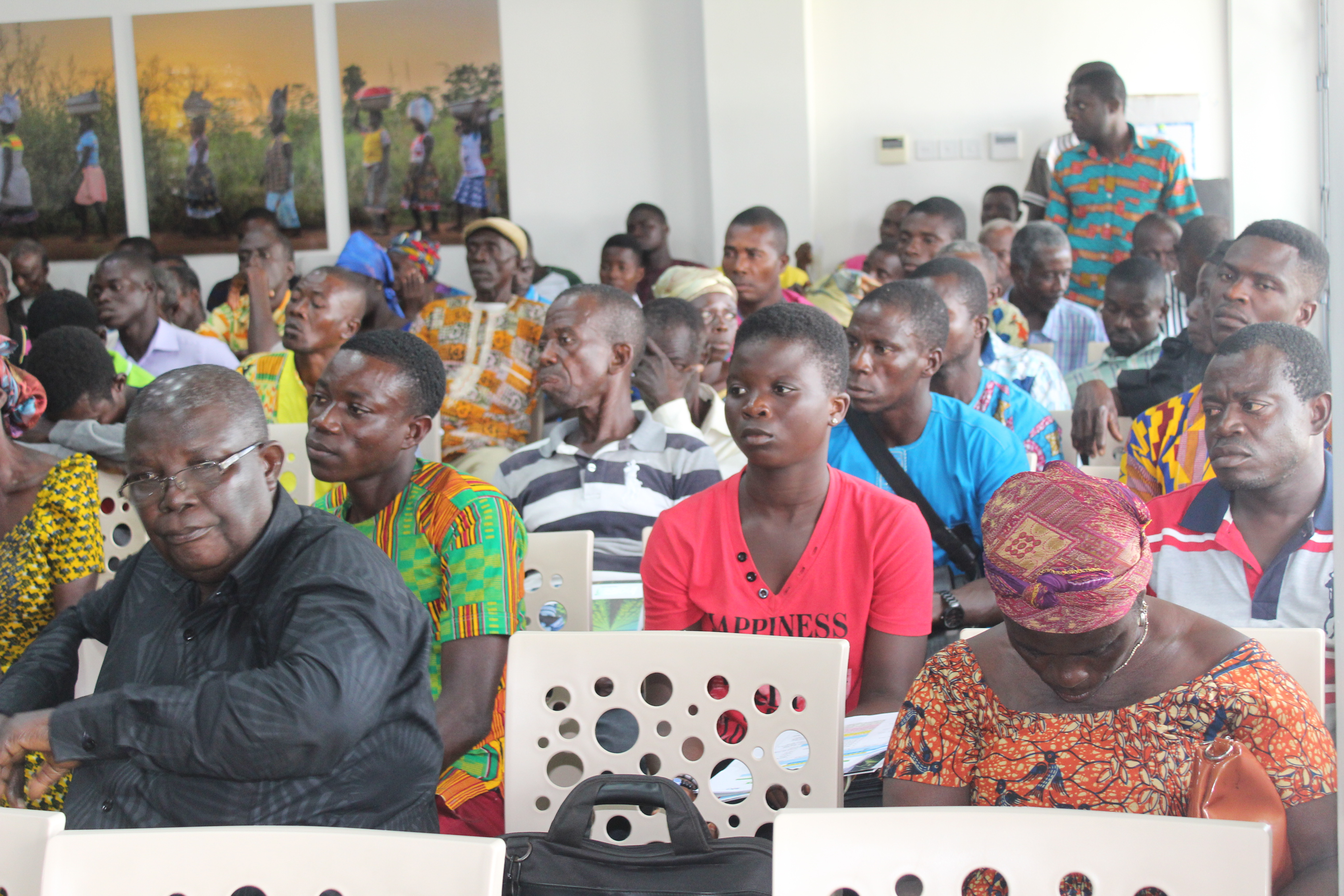 The forum held on Friday, 17th August was themed, 'The Role of Technology in Improving Agricultural Productivity and Livelihoods,' and aimed at producing a conducive environment for stakeholders and farmers to interact, share ideas and chart a way forward for the agric sector.
Mr. Somoah in extolling the forum which he asserted provided him with the opportunity to learn about Genetically Modified Organisms (GMO) however regretted the small size of the auditorium which hosted participants of the forum.
"The venue was okay but the auditorium was too small as the farmers were overcrowded," he lamented. "Some sat outside and in the end did not have the opportunity to follow the presentations," Mr. Somoah averred adding that the situation was very unfortunate.
He therefore recommended a bigger space for the next edition of the forum, 'RAF 2019' slated for next year. This he added is to ensure that all participants for the event are properly accommodated.
He backed calls by various presenters for a national dialogue on GMOs to provide the platform to educate more farmers on the technology.
The Manager for Adaptive Trial Station who could not hide his joy about the progamme during the interview tasked Rite FM to ensure that it conducts the due follow ups on the issues that cropped up during the event especially the eighty thousand (80,000) warehouses promised by the Hon Deputy Minister of Agric, George Oduro to be built across the country.
Over three hundred farmers partook in the 3rd Rite FM organized Agric Forum at Kpong. In all, a number of stakeholders from the sector including leaders of Farmer-Based Organizations, (FBOs), District Agric Directors, Business-Minded Farmers, The Youth in Agriculture, Agriculture Processors, Investors, Agri-Preneurs among others partook in the day's event.
Source, Prince Paul Amuzu/www.ritefmonline.org/princeamuzu667@gmail.com