By Joyce Bedeley and Austin Ofori Addo:
STAR-Ghana, a Non-Governmental Organization has begun a contract signing and Gender Equality and Social Inclusion (GESI) orientation workshop in Accra, reports Rite FM's Anthony Ayertey. The three day event scheduled for the 22nd, 23rd and 24th of May 2017, would see various organizations sign various contracts with STAR-Ghana to execute various people-centered projects.
Also as part of the activities of the event, participants would partake in an orientation programme designed at sensitizing partners on how to put judicious use to the STAR-Ghana grants being allocated to its various working partners for the execution of the various projects.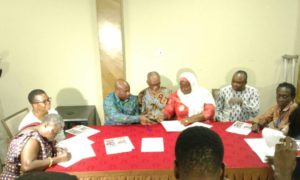 To grace the occasion were members of the STAR-Ghana Steering Committee, Laywer Akoto Ampaw and Mr. Akilapka Sawyerr while officials of STAR-Ghana took participants through the orientation process which forms part of the contractual requirements with the organinization. This includes deliberations on what particularly would be done during the execution of the project.
The orientation on the GESI is also aimed at giving equal platform to women, the disabled and all who fall within the vulnerable bracket. Rite FM as part of its social responsibilities, responded to the media call to address challenges pertaining to poor performance in basic education in selected schools in the Yilo Krobo district.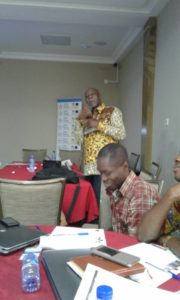 In December, 2016, STAR-Ghana announced its Gender Equality and Social Inclusion (GESI) and Media calls for proposals and Concept notes. The call was divided into 2(two) components (Small Grants Component and Strategic Partnership Component). While the Strategic partnership components were opened to national level civil society and or media organisations, the Small Grants Components were opened to Community Based Organizations (CBOs), District level Civil Society Organizations (CSOs), Community Radio Stations and Networks and Citizen Groups.
Source: ritefmonline.org