The Honourable Municipal Chief Executive for Lower Manya Krobo, Simon Kweku Tetteh on Friday cut sod for the construction of four new toilet facilities in various parts of the municipal.
The much-needed facilities come as timely interventions to residents of Abansey, Hwekper, Akuse Salom, Akuse Osorkutu to help improve upon their sanitation needs.
Speaking at a ceremony to cut sod for the commencement of the projects, the assembly chief reiterated that the projects were part of the vision of the Akuffo Addo government's massive transformational agenda of the country.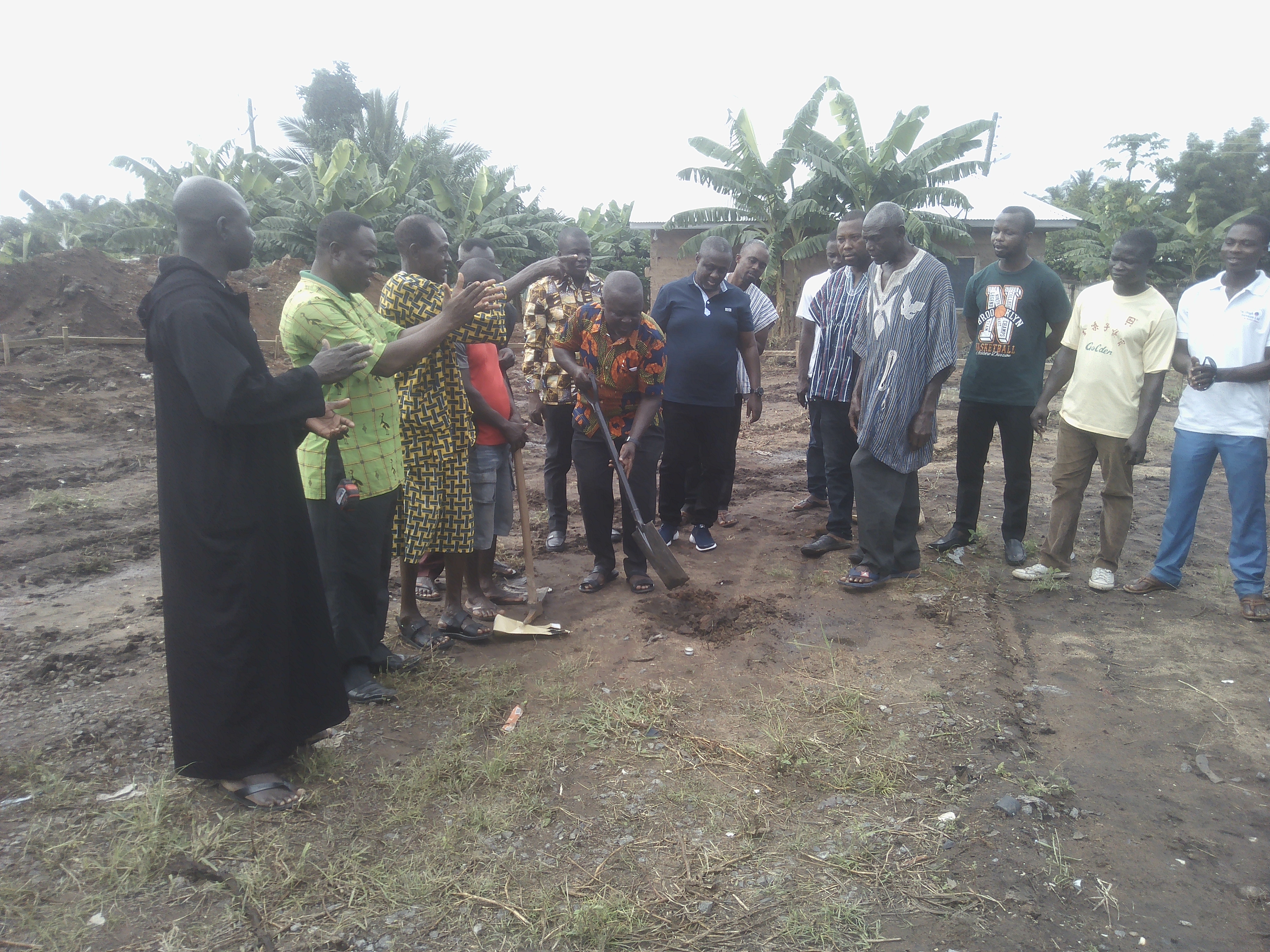 At Abansey, the honourable MCE cut sod for the construction of a 20-sitter type B toilet facility to replace the old dilapidated facility which residents have been forced to depend on for several decades.
The Assembly Chief's next stop was at Hwekper. Here, the sod cutting activity marked the commencement of construction works on a 16-sitter new Water Closet for the people.
The completion of the facility, the first in the history of the area will come as a big sigh of relief for residents of Hwekper and surrounding communities who have been deprived of a place of convenience for a long time.
Also at Salom and Osorkutu, both suburbs of Akuse, grounds were broken for start of works on the construction of a 20-sitter and 16-sitter Water Closet facilities respectively.
The completion of the facilities are expected within three and four months respectively, the MCE said.
Present at the ceremonies were New Patriotic Party constituency executives in Lower Manya Krobo, assembly members of the respective electoral areas, opinion leaders and polling station executives of the incumbent NPP government.
Honourable Simon Tetteh charged community members and residents to safeguard the construction materials and protect them from theft.
The MCE since the commencement of his tenure as municipal chief executive of Lower Manya has cut sod for the construction of several ultra-modern water closet toilet facilities as part of the president and the ministry of sanitation's agenda to ensure that sanitary conditions are improved in the country.
Source: ritefmonline.org