The Rev. Minister of Salvation Army Church and Council of Churches executive member at Kordiabe, in the Shai Osudoku District of the Greater Accra Region, Pastor Michael Narh Opata has noted chiefs, elders and the entire Kordiabe community is very grateful and ready for RITE FM's Feed and Clothe the Needy 2018 edition.
The sixth edition of the annual charity event will be marked April 2, 2018 to show care, love and benevolence for the poor and needy in the Kordiabe society.
Rev. Michael Narh speaking to Rite Morning Ride on Wednesday said, preparations on the part of  the Kordiabe community are far advanced; meanwhile a peaceful event  is what the entire community  is praying God for before, during and after.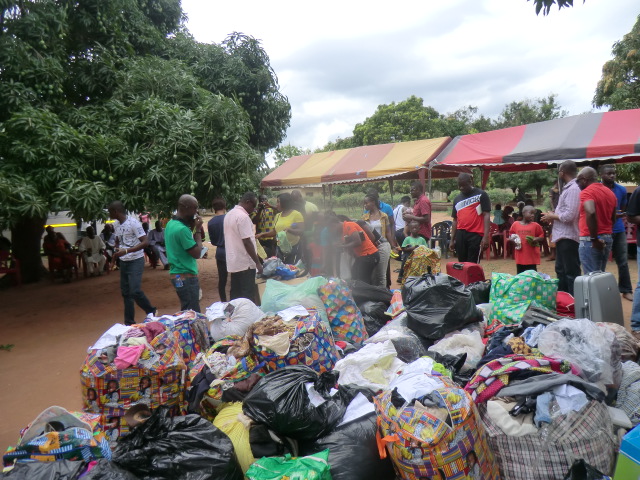 According to him, letters were sent out to people both home and abroad seeking their support, presence and contributions to make the event memorable.
The Smanya based Agric and Social Development radio station has for the past four weeks been soliciting for community support to enable it embark on its 2018 edition of the annual event.
Clothes, food items and money in any quantity are acceptable. According to Rite FM Event and Marketing Manager, Lamptey Collins Kwao, items could be brought either to the office of the institution or benevolent persons can call the office contact lines for staff to come and pick up the items.
The maiden edition of the event was hosted by the people of Somanya in the Yilo Krobo municipal in 2006.
Though the event saw some challenges that did not allow continuity in the subsequent years, 2014 saw the rebirth of the event at Oborpa Jekiti.
While Kudi-Kope in the Asuogyaman District hosted the 2015 edition, Akorley and Kpong in the Yilo and Lower Manya Krobo municipals hosted the 2016 and 2017 editions respectively.
Source: Prince Paul Amuzu/ritefmonline.org