Maxwell Kofi Lee is one of the astounding young farmers who has defied all odds to make it to the top in the Agricultural Value Chain. The twenty-three years old boy is a mango farmer whose passion was destined to yield great wealth. He is the Chief Executive officer (CEO) of MKL Worth Farms in Somanya.
During an interview On Rite FM's Time With The CEOs, Maxwell shared a detailed account of what led him to venture into mango farming, and the good it has done for him as a young man.
He was born to Mr Ben Lee and Mrs. Comfort Tamatey Addico. His childhood dream was to become a professional footballer. Owing to that, his father advised him to work hard in school and join a soccer academy after JHS.

Maxwell, who is the first of two children had education only to the Junior High School at Sra Presbyterian Basic School at Trom, Somanya.
According to Kofi Lee, growing up with divorced parents was a very difficult situation for him as both parents tried to win him into their own dreams. "My mother wanted me to go to school to the highest level. She at times transferred her frustration on me because of her unpeaceful marriage with my dad and felt reluctant to give me money" he added.

Kofi Lee started working on his parents 10 acre mango farm when he was a child to make some money to finance his football career. He said growing up, a German mango farmer and exporter, Mr Frederic Khronie taught him everything he needed to know about managing a mango farm.

He said, "I used to spend the money I gained from farming on my football career but I wasn't becoming successful in the football." He had the chance to play for teams like Glow-Lamp Soccer Academy, Danbort FC and Dubai Diamond Soccer Academy in 2013, but his father's untimely death aroused his passion to invest more in the mango farm and develop it into a good business.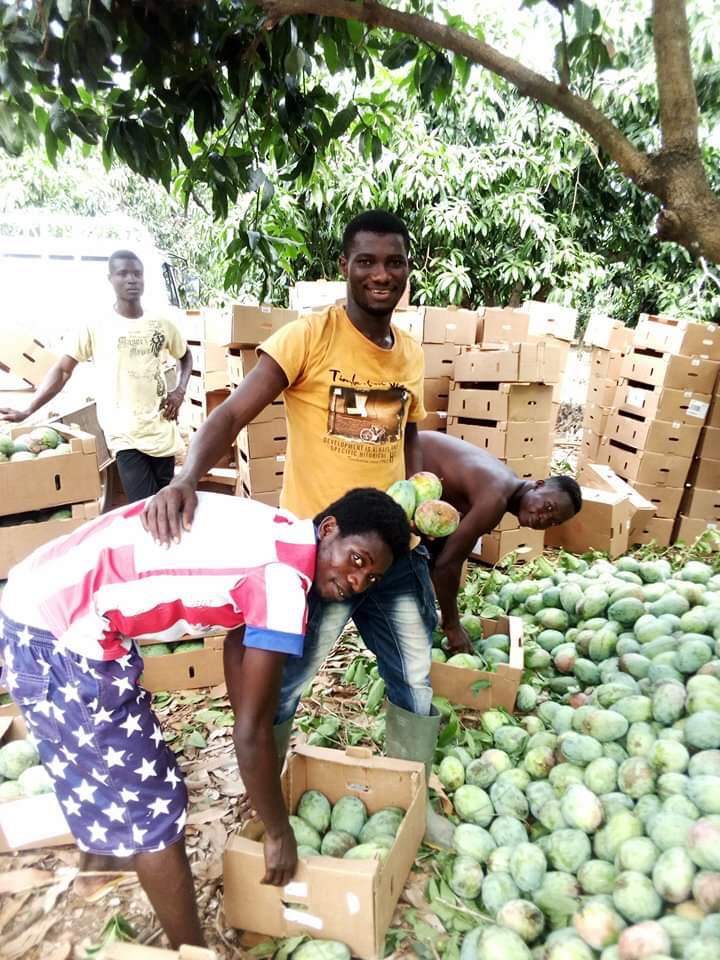 According to Kofi Lee, he met Mr Jonathan Agyaben, an agent from Blue Skies Company Ltd who encouraged him to turn the farm into a business venture, and trade with Blue Skies and other companies in the agricultural value chain to become rich.

"It was in 2016 that I started investing much into farming. I took inspiration from Nene Davis Narh Korboe, and other mango farm managers in Somanya. The experience I gained from these people made me realize my potential in farming." He noted.

Subsequently, he decided to expand the business so he rented a farm land to start a mango nursery. He started with two workers in nursing the mangoes and selling the seedlings to other farmers. "I didn't have money so I agreed with my workers to give them some of the seedlings when they are ready for market." He disclosed.

Today, he is looking forward to establishing new farms in the Bono East Region. He also consults for other mango farms and provide agricultural services to beginners in farming. He also invests in other farms and share the profits they make.

"I am working on getting direct market in other countries to export my mangoes. If you have a good affiliation with good companies, your mango will sell well." He added.

Maxwell Kofi Lee has urged young people to develop immense passion for farming as in his opinion, it will be profitable to them than any other job.
Nana Boama Gyamo | nabgyamo@gmail.com | ritefmonline.org