The Deputy Minister for Food and Agriculture in charge of horticulture, Hon George Oduro has indicated that the fall army worm menace has been effectively managed.
According to the deputy minister, the fall army worm menace which hit the industry last year could not be proficiently managed because government had not made preparations for it hence the reason they put in extra efforts this year to curb the menace.
The deputy minister made the assertion during an exhibition tour held as part of the third Rite FM Agriculture Forum recently held in Kpong.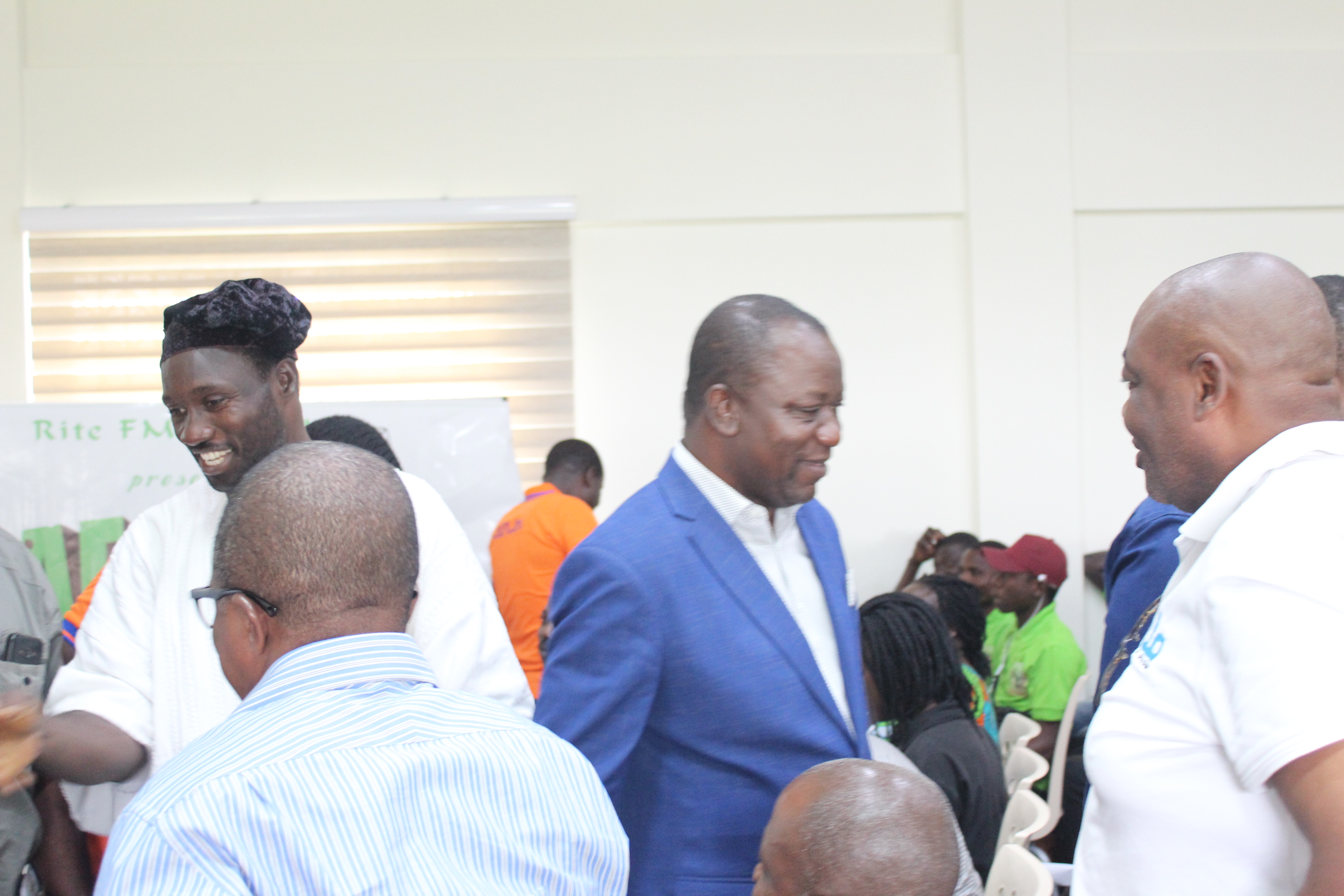 From an initial figure of 1,400 hectares of affected farmlands, more than 112,000 hectares of farm fields have been invaded by the Fall Armyworm pests.
Two major concerns have dominated discussions since the outbreak of the Fall Armyworm pest.
First, farmers complaining that the chemicals promised by government are not reaching them. And secondly, concerns that the chemicals being used by government under the free mass spraying exercise are failing farmers.
But government says the invasion is under control and the country's food security is not at risk. "The amount that has been destroyed is just about 6 percent of farm fields," govt explained.
Themed 'The Role of Technology in Improving Agricultural Productivity and Livelihoods,' the event which drew hundreds of participants from across the agriculture value chain in the Lower Manya Krobo, Upper Manya Krobo, Shai Osudoku, Asuogyaman, Akuapim North and Yilo Krobo areas saw impressive presentations on various topics bordering on GMOs, irrigation, fish depletion, among others.
Speaking to Mr. Kwame Amoakohene – Managing Director of CTA Engineering Services, the Hon deputy minister expressed reprieve that CTA was manufacturing machinery to facilitate a good irrigation system operated by the farmers themselves.
He lauded the company for their innovation and urged them to partner with the necessary stakeholders to ensure that farmers benefitted from their services.
The exhibition fair held as part of the event, offered various exhibitors in the agric sector the opportunity to showcase their products to farmers and stakeholders.
Source: ritefmonline.org